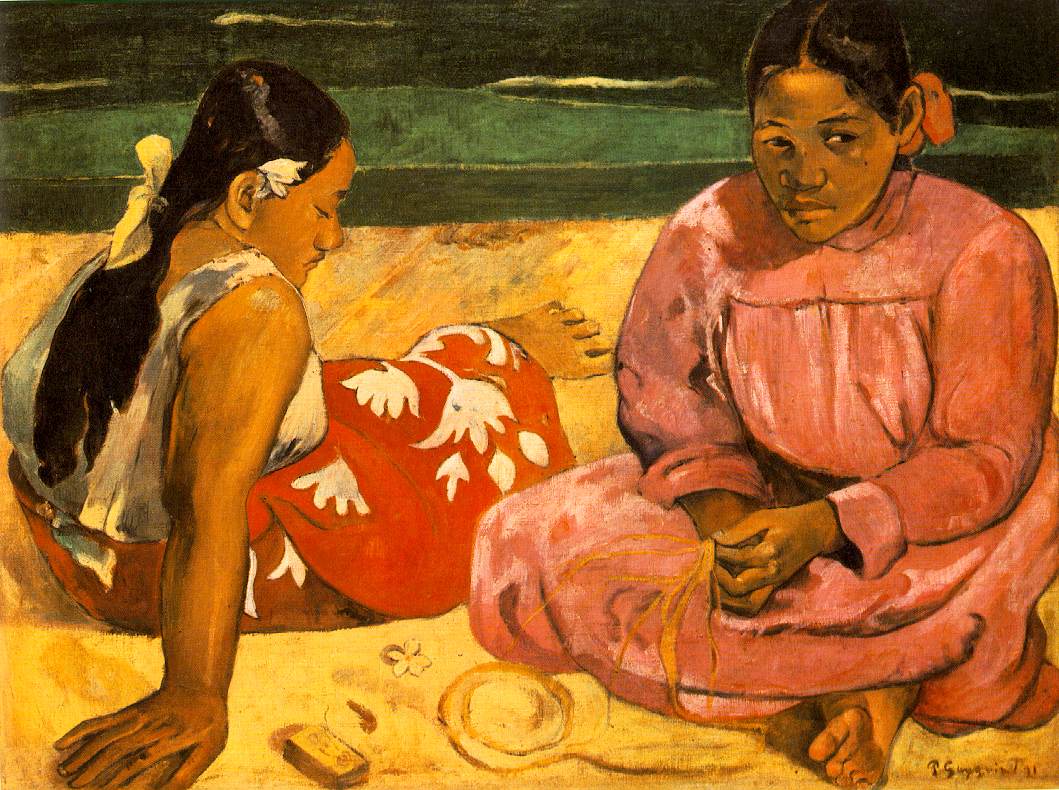 Tahiti Women on the Beach by Paul Gauguin
Hello, everyone!
I've wanted to write for the college website for ages, that is, since I left it, but I've been very busy all the time. Anyway, here's my news, at last.
After leaving Trinity College, I went to Rio de Janeiro. There, I worked taking photographs of the whole city and its people for two years. (By the way, with this work, I won the Global Prize for Artistic Photography in 2009.) In those two years, I also sometimes travelled to the Amazon jungle, where I met Indian people and visited their settlements. There, I made some very good friends. It was a brilliant experience!
After my stay in Brazil, I spent two weeks on holiday in Gran Canaria. It was very nice to enjoy its beaches and monuments.
When I came back to London, I arranged a French course because I would have liked to work in the Gauguin Museum in Thaiti, where three new paintings by Gauguin have been discovered! But, in the end, I didn't get the job. What could I do? I look forward to a new opportunity.
As some of you know, I'm very restless and I can't keep still for long, so I thought about opening a travel agency specialising in trips to Brazil, mainly the Brazilian Amazon. The agency has already worked successfully for two years.
My main news for you is this: I'm going to move permanently to Manaus :-) It's the dream of my life!
I'm sure I'll enjoy working with my Indian friends in the Brazilian jungle.
That's all for now. Kind regards to everyone!
Juan
(NI One)